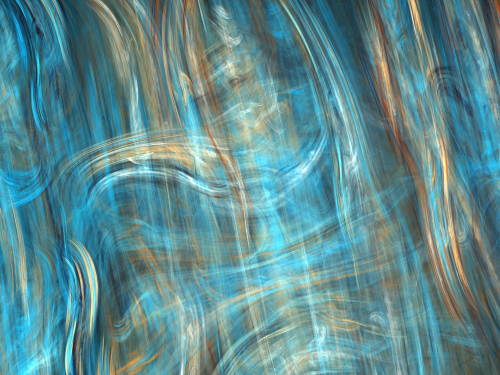 CUSTOMER OF THE WEEK
The Investigation Company's 'customer of the week' in proud association with The TCM Group is a celebration of our fabulous customers and partners. It recognises their achievements to resolve workplace issues constructively and to embed positive workplace cultures. Read below to explore these stories.
Beth Mayes and Chin Brown from Oxfam
Oxfam is a global movement of people who are fighting inequality to end poverty and injustice. Across regions, from the local to the global, they work with people to bring change that lasts.
Their work is grounded in the commitment to the universality of human rights. Driven by diversity and founding these asks in evidence and experience, they take sides against poverty and injustice everywhere. Feminist approaches guide all analysis, action and interaction.
Because of this, it's important that Oxfam works with organisations that share and champion these values of diversity and inclusion. That's where TCM came in.
Over the last 12 months, Beth Mayes and Chin Brown have worked with us to introduce our Resolution Framework, the alternative to traditional discipline, grievance and performance systems.
This transition has enabled the team to "walk the talk" on their strategic aims of being safe, feminist and anti-racist; putting people at the heart of their policies.
That's precisely why Beth & Chin get the Customers of the Week accolade. Nominated by Chloe Pye, the team's passion and commitment to empowering individuals has been inspiring.
Jennifer Parker, Complex Casework Specialist at Greater London Authority
We first started working with the GLA back in 2019 when they decided to transform their workplace culture and shift to our Resolution Framework – the pioneering alternative dispute resolution process.
Since then, we've worked with the GLA on mediation, investigation and management training, alongside providing an outsourced mediation scheme and investigations.
For Lisajay Baker, working with this organisation has been a pleasure: "not only do they work tirelessly to ensure that they create a harmonious environment for their teams but they regularly invest in the upskill of their facilitators, investigators and champions".
The GLA are a perfect example of what it means to have a trusted partner in TCM. Our TCM ecosystem is designed to provide support to all aspects and needs of any organisation: from leadership to resolution, coaching to investigation, or training to mediation.
Whatever first brings a customer to TCM, we endeavour to be there every step of the way – no matter the transformation in mind. We've been designing dreams into reality since 2001.
Rody Bristow-Jones and Emma Collins, The Francis Crick Institute
Undertaking workplace investigations training is of significant importance as it helps organisations to build and sustain a fair, safe, and productive work environment – that's something that all employees deserve.
It therefore shows a real dedicated effort to happy, healthy and harmonious workplace culture.
That's why The Francis Crick Institute is our customer of the week. They're an independent charity, established to be a UK flagship for discovery research in biomedicine.
Since 2022, the Institute has partnered with TCM to undergo various investigation skills training courses for their teams.
Embarking on continued training over the years shows the Institute's ongoing commitment to learning, connecting the organisation's practice with their principles. They're taking their ethos of research, improvement and prevention to learn more about best practice, improve standards and prevent further conflict within the organisation.
Thank you to resolution team Chloe Pye and Harriette Wolff for this week's stellar nomination!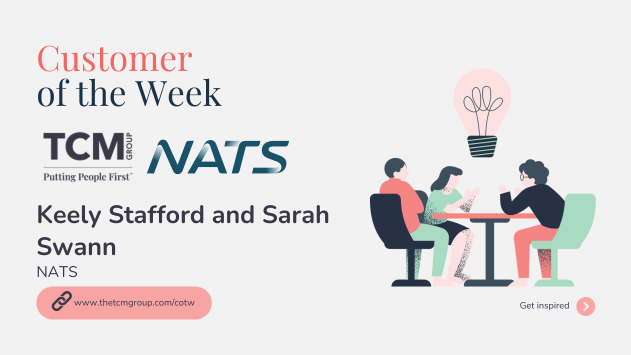 Keely Stafford and Sarah Swann, NATS
NATS are the UK's leading provider of air traffic control services.
They exist to make the skies an even safer and more efficient environment for aviation. With this in mind, two things drive everything they do.
The first is safety, a duty of care for the skies.
The second is a constant striving for improvement to ensure aviation best meets the needs of a changing world.
Fusing purpose and NATS' people, the organisation also has a duty of care for its employees, constantly striving for improvement. That's precisely why they've partnered with us for various training programmes over the years, spanning many of our services, to ensure they're always meeting the needs of a changing working world.
As our latest customer of the week, Keely Stafford praised that: "TCM is a trusted partner for NATS, we've tapped into their expertise numerous times and always receive great service and credible facilitators.
Most recently TCM consultant Marie Coombes delivered invaluable training brought alive by her wealth of experience in the employee relations and mediation fields."
Thank you NATS for being a trusted partner!
Marne Cheeseman, Deputy Director of HR Operations at Kent and Medway NHS & Social Care Partnership Trust
Why is it important for healthcare organisations to invest in skills training?
Patient safety, quality improvement, continuous learning and reputation management are a few key reasons.
Working with us on skills development, Kent and Medway NHS & Social Care Partnership Trust has shown a true commitment to creating a culture of transparency, accountability and trust. Effective investigation and resolution of issues can help maintain a positive reputation and patient trust, which are essential for attracting and retaining patients.
That's why Marne Cheeseman is our customer of the week! Nominated by Chloe Pye and Harriette Wolff, Kent and Medway have shown a passion for resolving workplace conflict in a fair and objective manner.
Jenni Aylen, Saint Francis Hospice
Saint Francis Hospice, like any healthcare organisation, must prioritise the wellbeing of its staff for several important reasons. Expert mediation and resolution services play a crucial role in safeguarding the welfare of their employees. Here are some key reasons why this is important:
Workplace conflict resolution
Employee mental health
Retention and recruitment
Productivity and quality of care
Organisational reputation
Staff wellbeing and burnout prevention
As our trusted partner, Saint Francis Hospice is maintaining a positive work environment, supporting employee mental health, and contributing to the overall quality of care provided. That's why they are our customer of the week!
Want to find out more? Get in touch
You've read their stories, now, what will yours be? Start your journey with us towards professional, fair and thorough workplace investigations. Simply fill in the contact form and one of our experienced team will be in touch shortly.
We look forward to hearing from you…