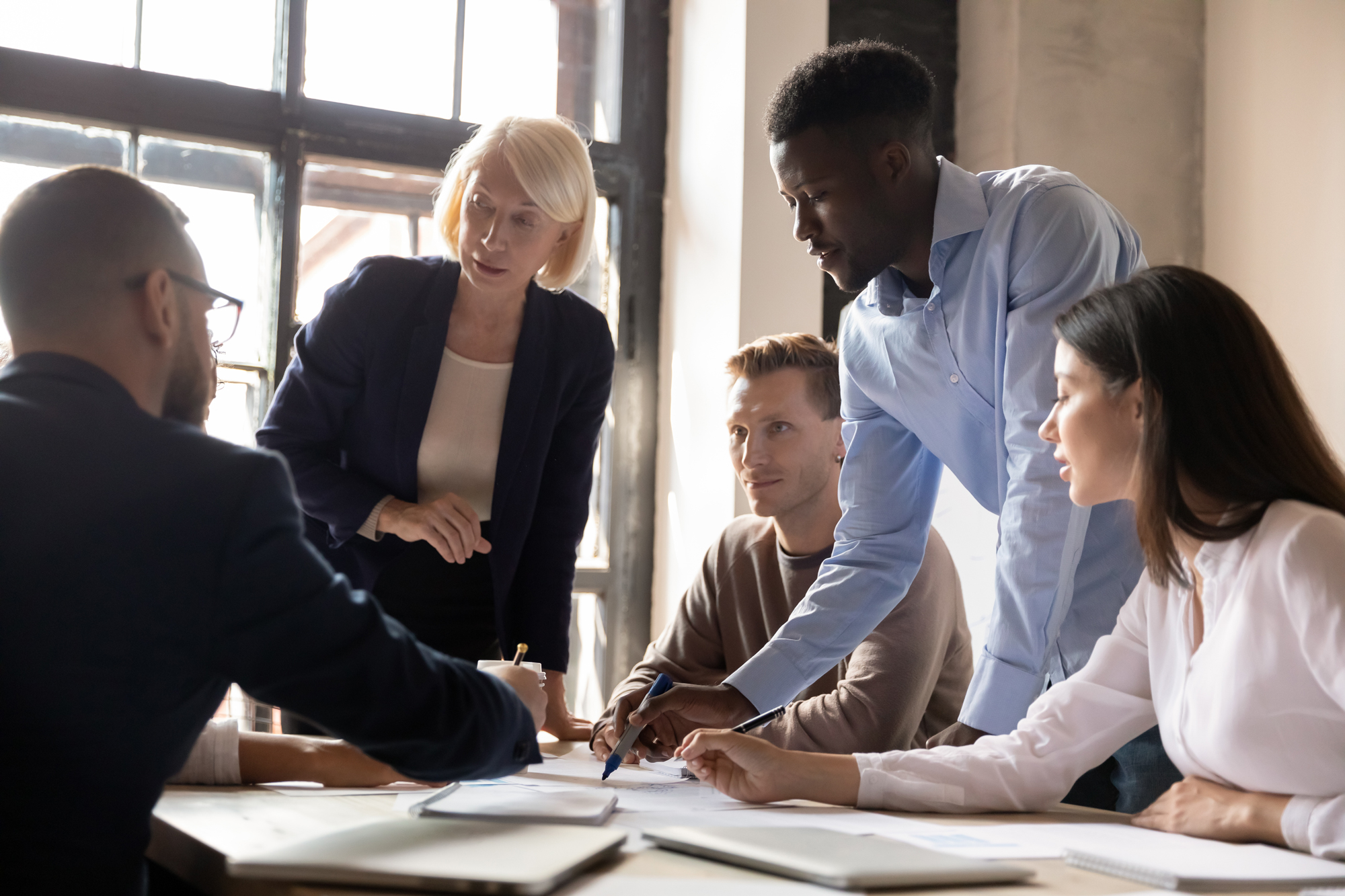 Audits & Reviews
If you're struggling to retain employees, noticing high-levels of employee conflict and employee disengagement, our neutral evaluation process will give you a clear insight into your systems and culture to ensure you understand the root cause of challenges or conflict that your teams may be facing.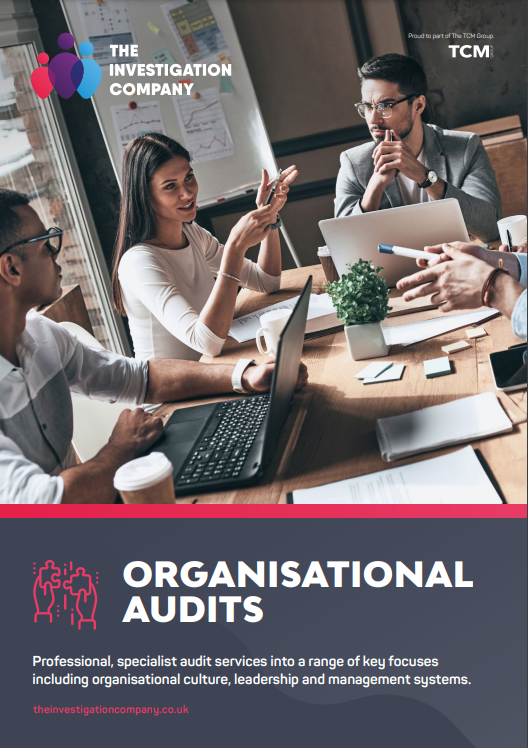 Audit Services, Reviews & Neutral Evaluations
Thankfully, organisations are taking issues such as workplace culture, conflict, bullying and harassment more seriously than ever. The devastating consequences of such harmful behaviours have been well publicised, motivating many to take action.
We deliver a complex portfolio of evaluations, reviews and audits to help you identify the root cause of an issue and begin to develop a way forward. Such programmes have been successfully used for:
Policy review & compliance
A cultural review of inappropriate behaviours such as bullying, harassment, and discrimination
Compliance & ethics risk assessments
Our unique 5D review methodology
Our unique 5D Review has been specifically designed to understand the environmental culture within an organisation; understand the root cause of conflict, allegations and complaints; and provide bespoke, achievable and reasonable recommendations to improve employee morale and performance.
The approach delivers a rigorous 5 phase methodology, to identify the root cause of the identified issue, and actionable recommendations.
Phase 1
Audit scoping, design and approval
Phase 2
A confidential survey
Phase 3
Confidential interviews
Phase 5
The final written report
Bullying & Harassment Reviews
In situations where there is a concern that bullying behaviours or harassment may be having a negative impact within your organisation, but the extent is unclear, our review services are an excellent place to begin.
The review will include an analysis of existing data relating to bullying & harassment; interviews with those involved in previous allegations; a workforce survey; and policy reviews. We'll then produce a final report containing detailed analysis of the evidence, with clear recommendations for a way forward.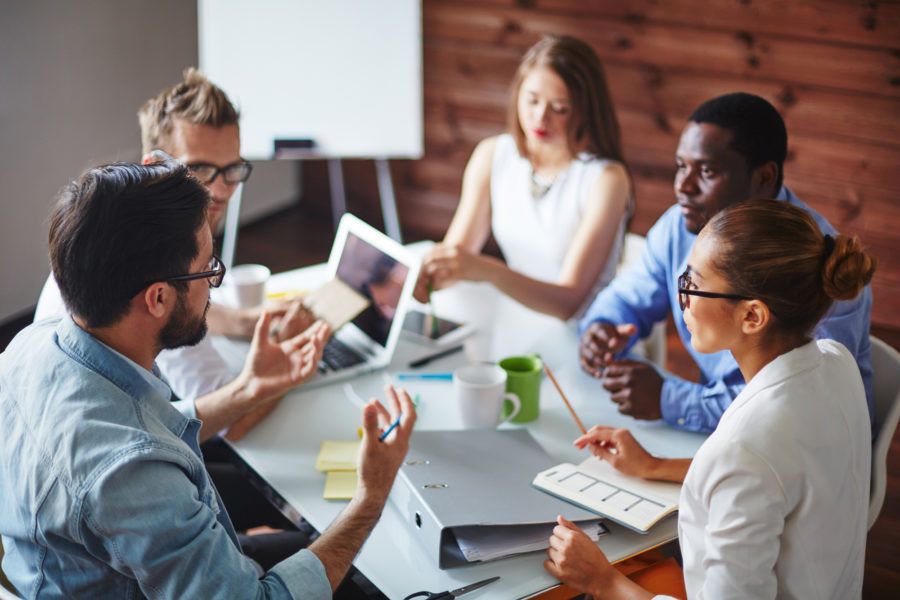 Neutral Evaluations
Our Neutral Evaluation services are used to review a specific case to assess the most appropriate route to resolution. The process serves to deliver an initial fact-find with a written report that identifies potential remedies and solutions. An investigation or alternative process may follow, depending on the recommendation.
Neutral Evaluations are suited to a wide range of workplace issues, including:
Multiple or counter grievances
Collective disputes
Team conflict
Allegations of Bullying, Harassment or Discrimination
During the process, we collect a wide range of information about your staff, the organisation, its systems and culture. It allows you to outsource the most complex element of the decision making while leaving you with the choice when determining what subsequent action to take.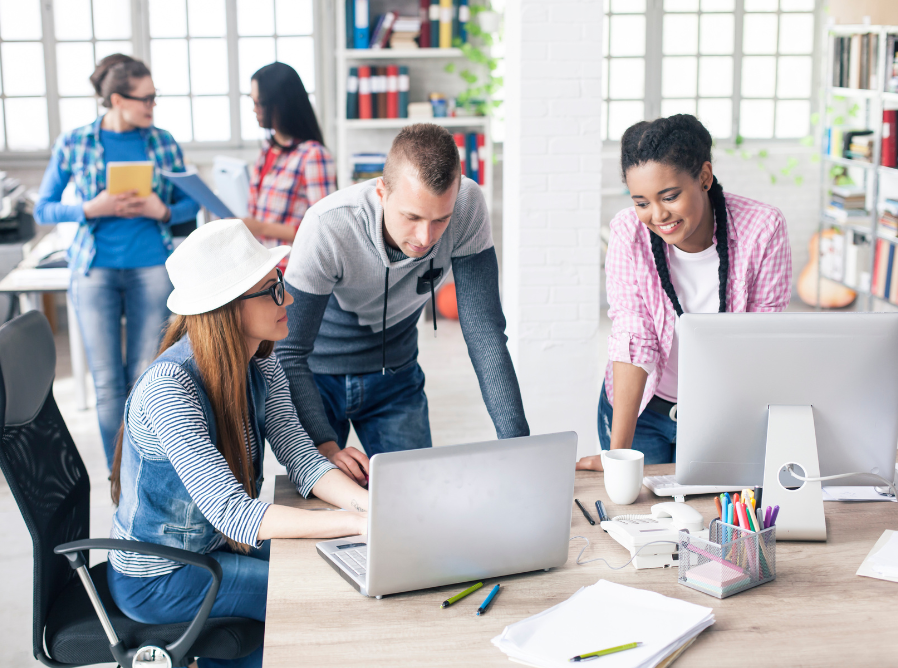 Conflict Audits
Looking to gain an overall insight into the causes and costs of conflict within your organisation?
Our conflict audits provide the opportunity to gather data relating to conflict, from small groups or across an entire department/ organisation. The data gathered may be used for a number of means, including:
Providing support for the development of new conflict management approaches, such as mediation
Identifying strengths and weaknesses in existing approaches
Deciding where to allocate key resources
Generating benchmark measurements against which to assess the impact of future interventions
Got a question for us? Get in touch
We'd love to hear from you if you have a question, need some guidance in booking one of our courses or are looking for a bespoke package, tailored to your organisation.