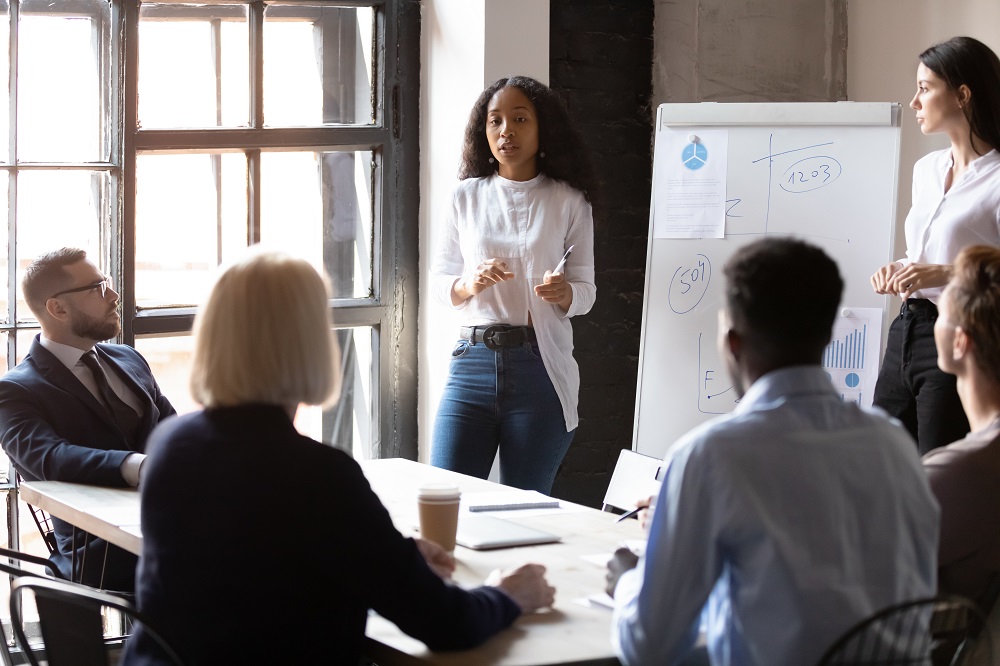 INVESTIGATION TRAINING COURSES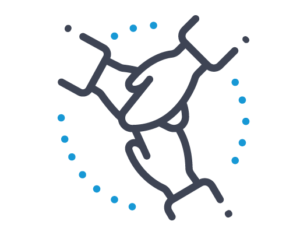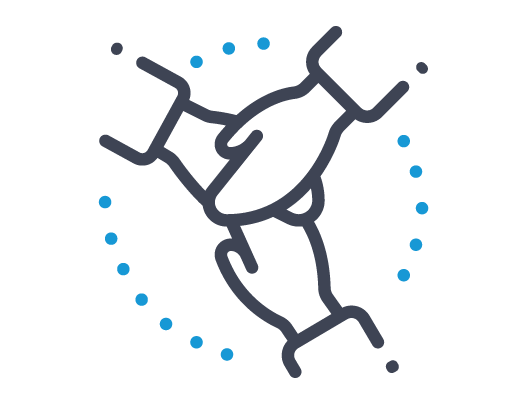 Develop the capacity of your internal staff to investigate.
WORLD CLASS TRAINING FOR COMPETENT IN-HOUSE INVESTIGATORS
In order to deliver fair and thorough investigations, adequate training is of paramount importance. An investigation is a complex process, requiring a broad range of skills, from interviewing to analysing and in-depth report-writing. For that very reason, the process should never fall into the hands of an untrained manager/ HR professional. The stakes are simply too high.
In partnership with our sister organisation, The TCM Academy, we deliver a unique portfolio of training courses. These can be delivered to groups of 4 or more in-house, and we also run scheduled courses for open access bookings.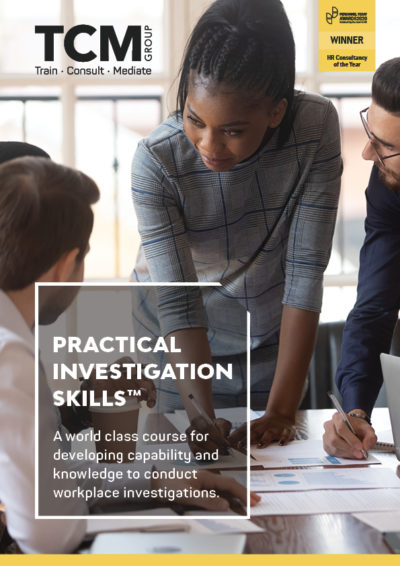 PRACTICAL INVESTIGATION SKILLS
Our flagship, 2-day investigation skills course, delivering accredited investigator status.
This, our most popular training course, is suitable for line managers, HR/ER professionals, lawyers, union reps and other job functions looking to develop the skills and strategies to set up, run and report on a workplace investigation.
It will equip your organisation with access to a pool of highly trained investigators who can assist you in making an evidence based, fair and objective resolution to a full range of workplace issues.
Upon completion of the training, attendees will be able to:
Understand the scope of an investigation
Develop a clear terms of reference
Interview the parties using best practice questioning techniques
Gather evidence in support of the case
Prepare a final report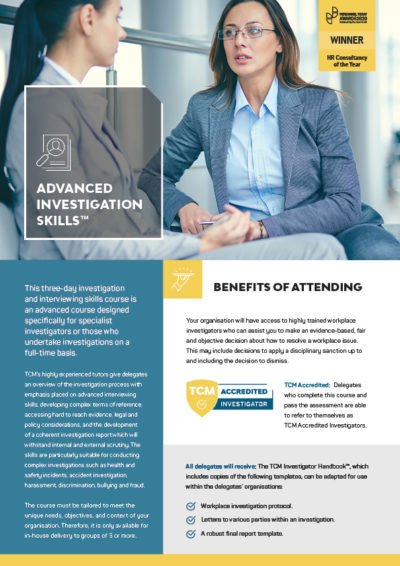 ADVANCED INVESTIGATION SKILLS
Delivering an advanced level of knowledge for full time/ specialist investigators
This 3-day course provides an advanced level of knowledge and skills practice, to increase the confidence of full-time investigators or those looking to make an assessment of more complex cases.
In partnership with our sister organisation, The TCM Group, our highly experienced trainers will support the development of the skills needed to conduct investigations into more complex issues such as accidents, harassment, discrimination, and fraud.
This advanced level package provides an additional emphasis on:
Advanced Interviewing Skills
Developing complex terms of reference
Accessing hard to reach evidence
Legal and policy considerations
Developing a coherent investigation report
Due to the advanced nature of the course, we can tailor it to the unique needs, objectives and context of your organisation.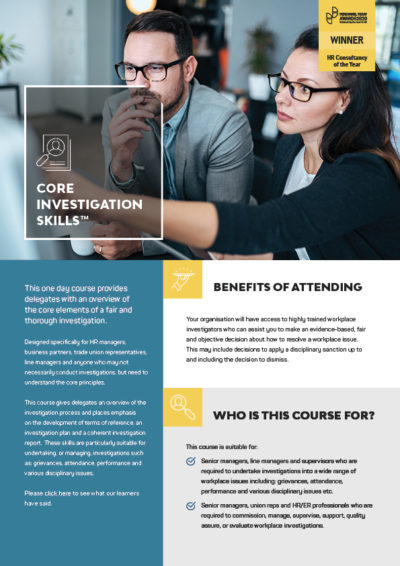 CORE INVESTIGATION SKILLS
Our one-day investigation skills short course
In this introductory-level programme, we provide delegates with an overview of the core elements of a fair and thorough investigation. It provides an understanding of the investigation process, along with the skills needed to undertake a basic fact-finding exercise.
This course is also suitable for anyone who may be required to commission an investigation, with an emphasis on the Terms of Reference, and a coherent investigation report. By the end of the programme, attendees will:
Be able to set up and manage an investigation
Possess the key skills: active listening; interviewing; funnelling; summarising and note taking; essential to the process
Understand how a well written report should be structured
Understand the context of the investigation and how it links to other resolution processes.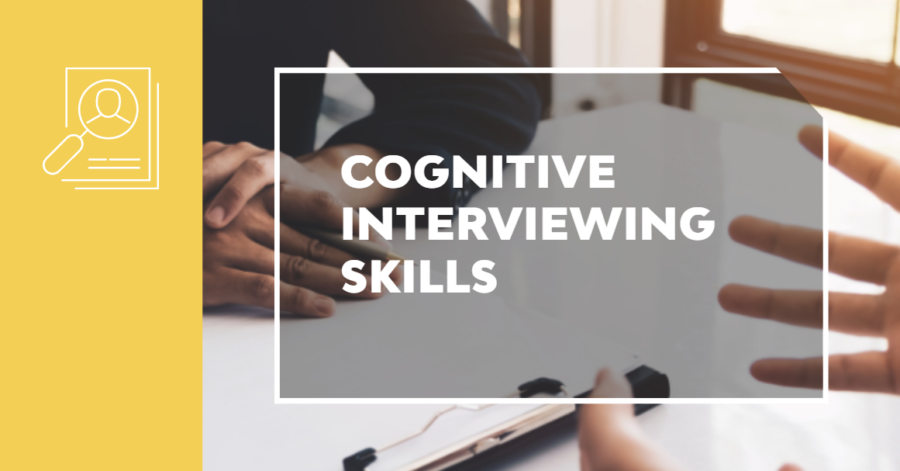 COGNITIVE INTERVIEWING SKILLS
A half-day workshop designed to equip senior managers, HR professionals and investigators with the advanced interviewing skills needed to conduct complex investigations.
Based on the very latest forensic psychological principles, the cognitive interviewing technique is designed to take interviewees back to the event experienced, to enable an accurate recollection of events. In this highly interactive and engaging workshop, our trainers provide delegates with the theoretical and practical skills to:
Conduct complex interviews
Draw accurate testimony
Understand how the truth can become distorted
Be able to distinguish fact from fiction