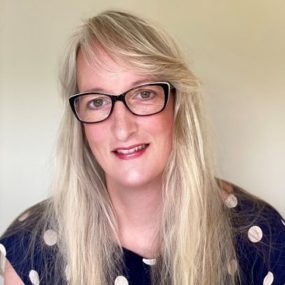 Sarah Shrubshall
Investigator
Specialises in: Bullying & Harassment, HR, Safeguarding, Complex Cases, Serious Crime & Professional Standards
Sarah is a highly experienced former senior police officer. With over 20 years as an investigator, senior investigating officer and inspector of police forces – and as a qualified nurse before, she brings a wealth of knowledge and understanding of the public sector.
She was awarded a Master's degree in leadership and management at Warwick Business School, and has significant experience dealing with conflict management, grievances and conduct investigations. She has also held large police forces to account for their Human Resources policies and processes, and for how well they manage the wellbeing of their staff – a particular passion of hers.
A natural problem solver, Sarah is used to dealing with complex, sometimes high-profile cases. Her ability to cut through vast amounts of information to quickly get to the important elements of detail, matched with her warm and empathetic leadership style makes her a supremely efficient and genial leader.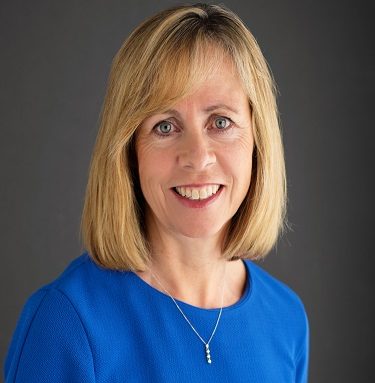 Jan Watson
Investigator
Specialises in: Bullying & Harassment, HR, EDI & Complex Cases
Having had a very successful career as an HR leader, Jan has considerable experience of people issues including complex cases at all levels of an organisation. Her global experience has included managing teams from different cultures and she prides herself in having an understanding of people from a wide variety of backgrounds. Jan has skills which are complimentary to being an investigator: she is an accredited workplace mediator, a trainer in EDI and Trustee of a Mental Health charity.
Jan is very experienced in conducting internal investigations into grievances, bullying, harassment and discrimination as well as cases where fairness around redundancy, career progression, remuneration levels or other employment matters are called into question.
Jan's considerable experience of challenging cases has taught her to listen actively, demonstrate fairness and gather all of the relevant information before providing a clear response to the issues raised. Throughout the process Jan will always maintain confidentiality, be compassionate and handle conversations sensitively. Where appropriate, Jan can provide workable recommendations for clients to consider.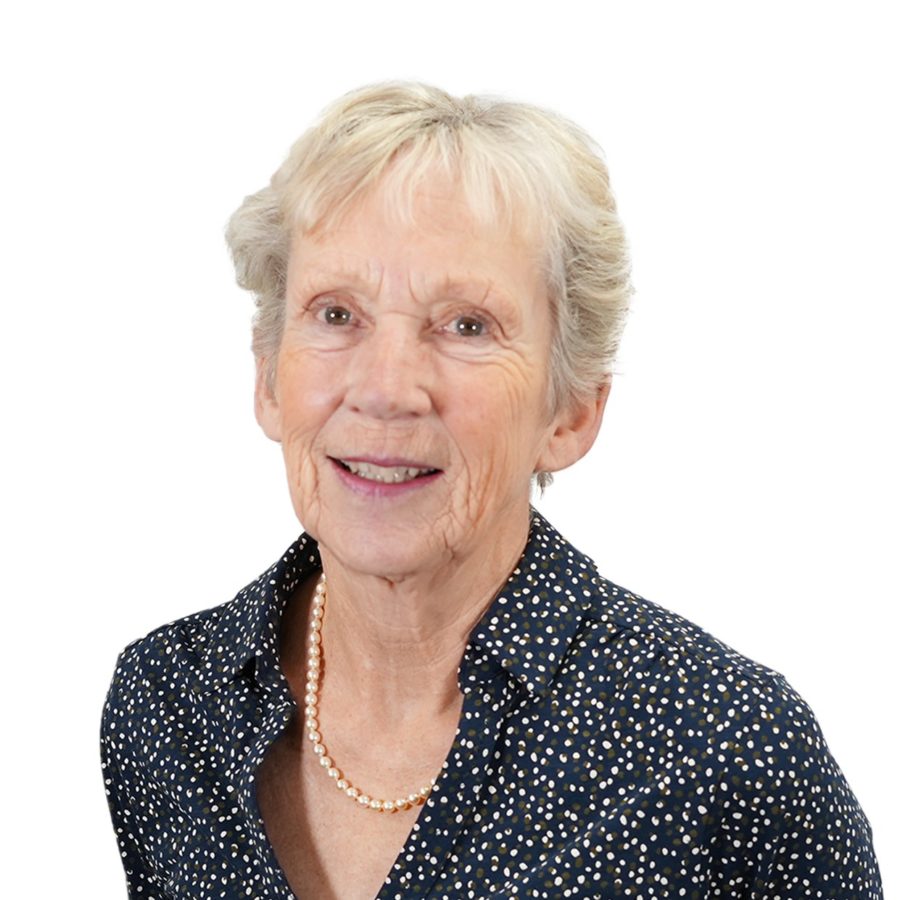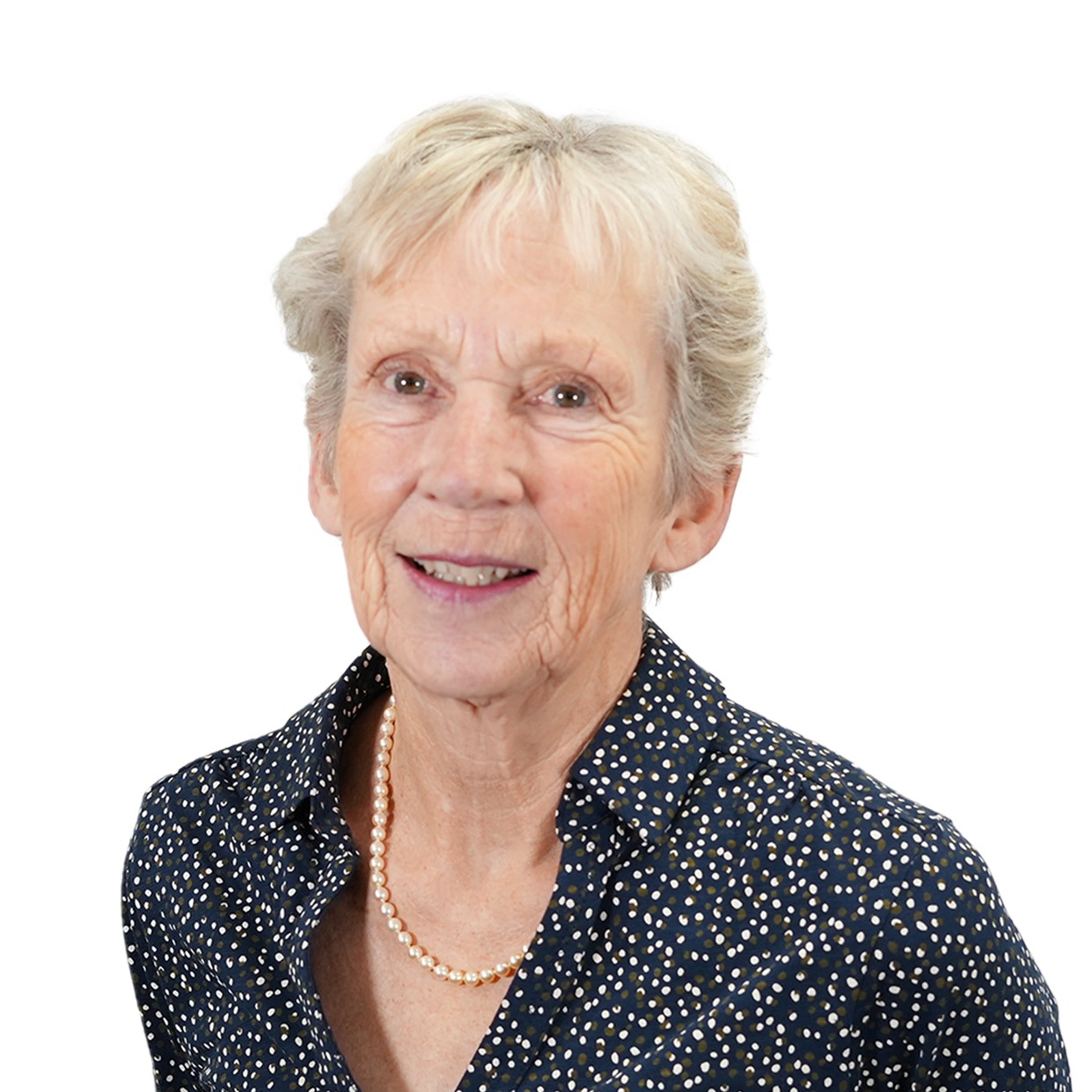 Suzanne Ingman
Investigator
Specialises in: Bullying & Harassment, HR, EDI & Complex Cases
With a background as a Human Resources Director, Coach and Consultant working in global and SME's – Suzanne brings her knowledge to Investigation work and has delivered workplace investigations and run appeal processes in the public sector, housing and higher education.
Suzanne uses her impartiality skills, listening to all parties to establish facts and seek relevant evidence in disciplinary, grievance and appeal cases before making evidence based decisions. Suzanne has worked on bullying and harassment, EDI and performance and conduct.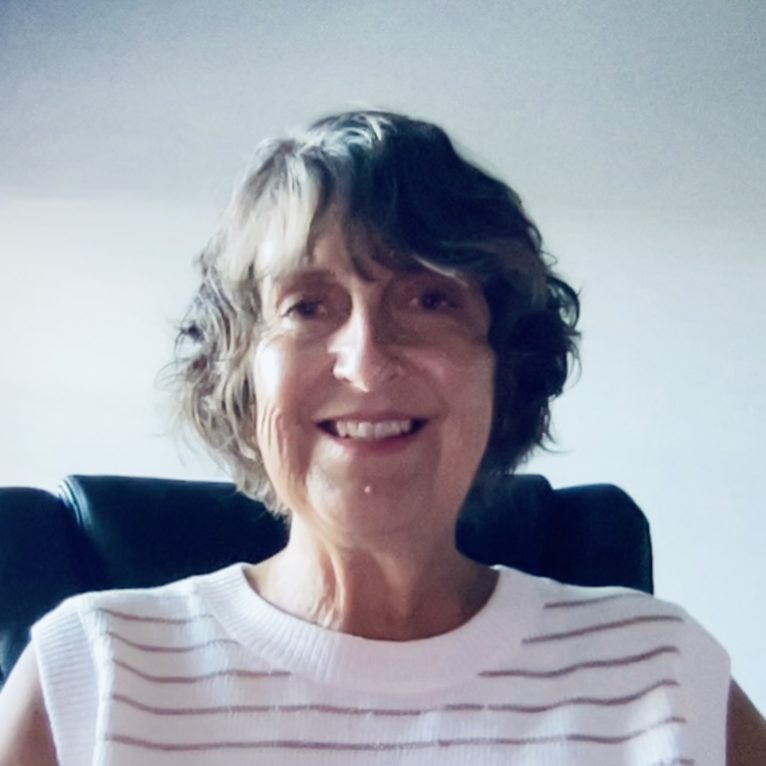 Fiona Knight
Investigator
Specialises in: HR, Serious Crime, Professional Standards & Safeguarding
As a former Detective Sergeant in Cheshire Police, Fiona has over 30 years of investigation experience specialising in the investigation of serious and complex crime, sexual offences, and public protection. She has a wealth of experience in multi-agency safeguarding investigations and has worked collaboratively with relevant agencies such as Social Services, Healthcare trusts and local authorities.
During her police service Fiona specialised as qualified police trainer and transferred her knowledge and experience into teaching and developing detectives of all ranks. She led the Investigative Skills Training Unit where she managed a team of detectives and designed and delivered specialised investigative skills courses and development programmes in line with the National Occupational Standards.  She also represented Cheshire Police on the National Investigative Training Steering Group and on the Northwest Regional Investigative Interviewing Steering Group to assist in developing strategy and direction for the future of both.
She has most recently worked as a freelance trainer and consultant. This includes specialist training delivery for several police forces, training for government and private industry, and teaching call centre agents' communication skills.
She is passionate about investigative interviewing and specialises in the interviewing of vulnerable witnesses, children and victims of sexual offences and understands the importance of trauma informed investigations. Fiona is also an interview advisor/consultant and can formulate interview strategies that best suit the situation and the interviewee.  She has widened her investigative roles to include non-criminal cases. The most recent cases have been as an investigator for HR complaints within the Higher Education arena which include complaints of bullying, harassment, and sexual misconduct within the workplace.
Upon police retirement she undertook a full time BSc Psychology degree at Manchester Metropolitan University and graduated with a first-class honours award. She focussed on Forensic Psychology and in particular her passion for investigative interviewing and blended her learning by incorporating psychology into the art of investigation.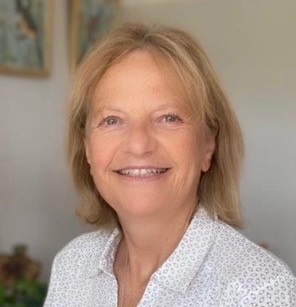 Fran Clarke
Investigator
Specialises in: Bullying & Harassment, Misconduct, Serious Crime & Complex Cases
Fran is an experienced & effective former Detective Superintendent with a strong background in leading teams and working with partners. Fran is adept at working in ambiguous, fast paced environments, dealing with conflict and risk and finding sustainable solutions. She has a focus on attention to detail whilst seeing the bigger picture. Fran has great experience in investigations, criminal and misconduct, together with dealing with work-based issues such as bullying and fairness at work.
Fran has experience in review, skilled in assessing complex information from multiple sources, determining what the issues are and providing clear, detailed reports. An experienced Chair, particularly in the areas of public protection and community safety, Fran achieved success through gaining the trust and confidence of partners, understanding their needs and priorities and finding common ground upon which decisions and plans could be agreed.
Fran has experience on gross misconduct boards, assessing oral and written information and evidence and arriving at fair, balanced and evidence-based determinations.
Fran is a keen volunteer, having helped in the vaccination rollout and likes to spend spare time with family, friends, her dog and trying to master golf.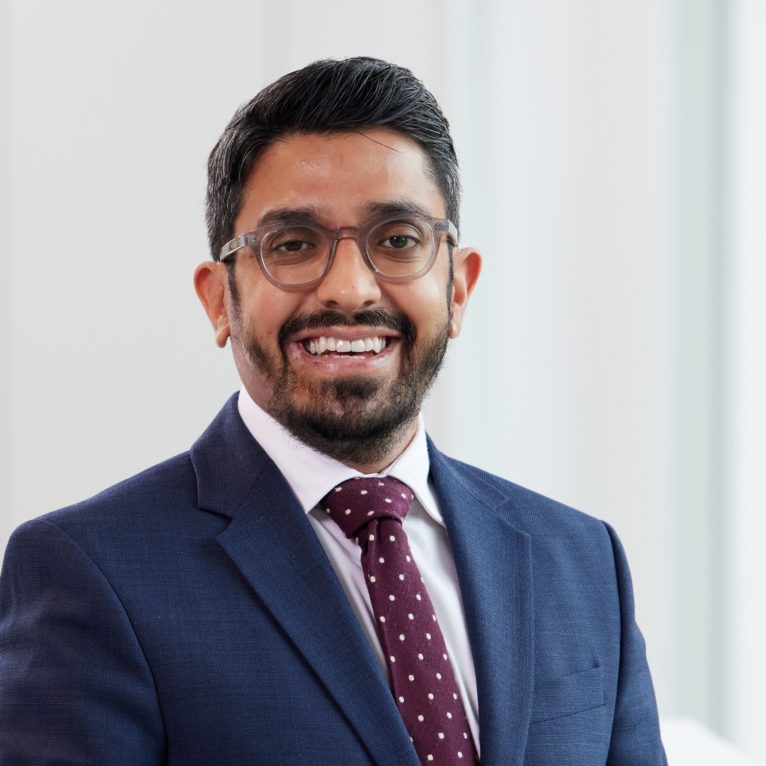 Sal Chowdhury
Investigator
Specialises in: Bullying & Harassment, HR, EDI & Legal
Sal joined TCM in 2022 with fifteen years' experience in employment law, ten of which as a qualified solicitor.  His predominantly litigation-based practice of drafting pleadings, witness statements and conducting advocacy at Employment Tribunal hearings underlines Sal's appreciation for robust and detailed workplace investigations.
Sal has acted for a range of clients, including in the construction, pharmacy, food and beverage retail and food manufacturing industries as well as in the public and further education sectors.
In addition to advising clients on conducting investigations, Sal has chaired grievance and disciplinary hearings involving senior personnel addressing complaints including bullying, sexual harassment and discrimination contrary to the Equality Act 2010.
Sal is focused on reaching fair and balanced outcomes and seeks to find a constructive way forward for all involved parties.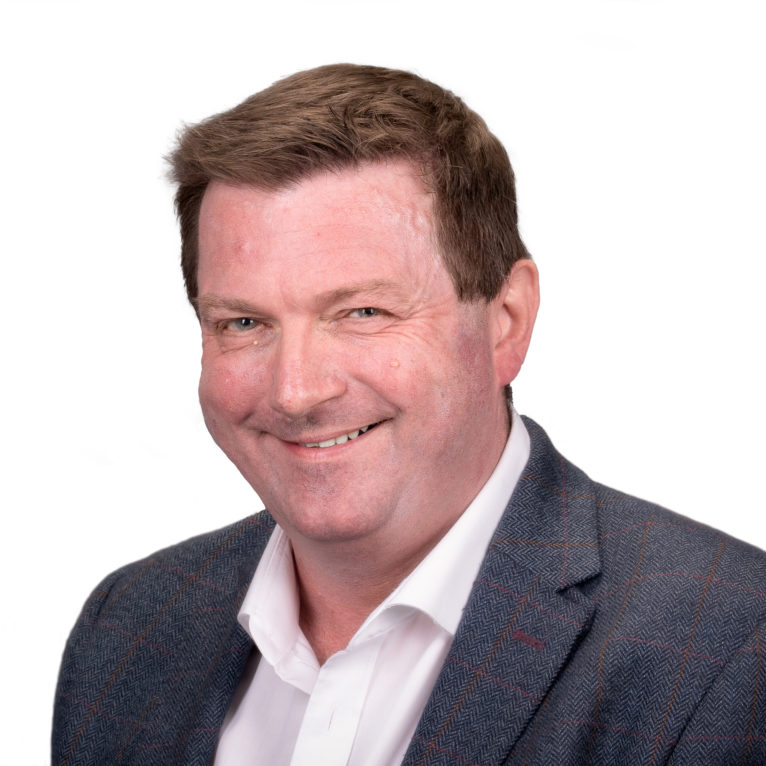 James Carman
Investigator
Specialises in: HR
Values of integrity, fairness and understanding inform James' approach to investigations.  He has a natural analytical and thorough evidence-based approach. Investigations can be nerve-wracking experiences for anyone, but James aims to put people at ease providing a safe environment for all.  His extensive experience of bullying cases and workplace disciplinaries has required an empathetic touch which resulted in investigations that delivered a more humane experience than participants generally expected.
With over 25 years of hospitality management from individual venue to multi-site management looking after fifteen food-led pubs across London, James Carman has experienced just about every people challenge from the daily – culture change, people development, grievances and disciplinaries – to the extremely challenging – robbery at gun point, venue fire, and cash theft by staff.  James has managed City wine bars, award winning pubs, themed restaurants, iconic bars, and City wine bars and restaurants.  Sizes have ranged from small teams of ten to large teams of up to 140 in a single venue.  His experience and success also took him to Australia for five years to manage some large and iconic venues.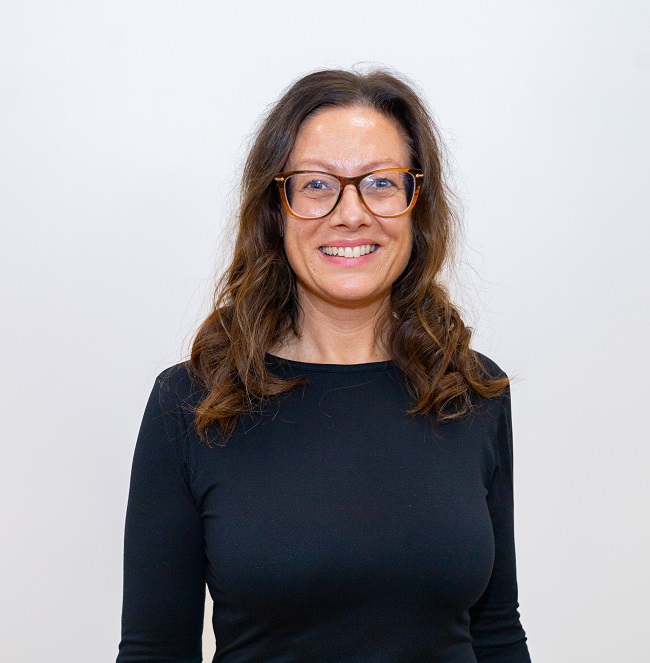 Gemma Bromfield
Investigator
Specialises in: Bullying & Harassment, HR, Complex Cases & EDI
Gemma has 19 years' experience working in an exceptionally large organisation where she has held roles as Line Manager, Senior Manager and People Partner.
Gemma has many years' experience of conducting complex investigations, mainly specialising in bullying, harassment, sexual harassment and disability discrimination. Gemma has a track record of maintaining confidentiality and managing sensitive conversations. Having worked with very large teams of different backgrounds and needs, Gemma prides herself at being able to adapt to support client's needs.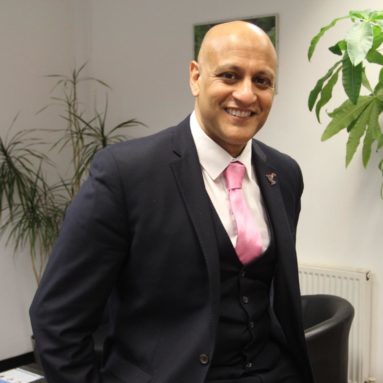 Shakil Butt
Investigator
Specialises in: Bullying & Harassment, HR, EDI & Complex Cases
Originally working as a qualified accountant, Shakil spent his early career in the private sector before later moving into the charitable sector. In 2009 Shakil had a career change and became qualified as an HR professional. These two professional disciplines mean that he has a more holistic perspective being adept with the two most important factors in every organisation, its people, and its financial resources.
As part of his HR career, Shakil worked as an HRD for an international organisation, responsible for staff in over 40 countries globally. He had a really diverse workforce, particularly in terms of age, gender, race, religion, disability and orientation. This provided him with extensive experience of discriminatory challenges that can present.
Since becoming a freelancer, and associate investigator, Shakil has carried out many Equality, Diversity & Inclusion investigations, around issues such as racial, sex and disability discrimination. He has also delivered training on EDI for a variety of clients.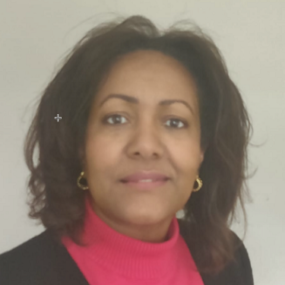 Julie Lindo
Investigator
Specialises in: HR & Industrial Relations
Julie is a successful HR Investigator with many years of judicial, mediation and arbitration experience. She served as a Justice of the Peace with the East London Magistrate Courts for over fifteen years with five of those years served as a Chair Magistrate.
Julie also qualified as a Mediator with the Chartered Institute of Arbitrators in 2015 and has worked as an Independent Community Mediator for Hackney Homes and more recently as a HR Investigator/ Mediator for the British Red Cross.
She is experienced in conducting internal investigations into grievance, bullying and harassment cases and is skilled in all aspects of investigation including fact-finding, confidentiality, active listening, interviewing skills and impartiality. Her considerable experience has taught and equipped her to listen well, to be fair, unbiased and to gather all the relevant facts before coming to a decision.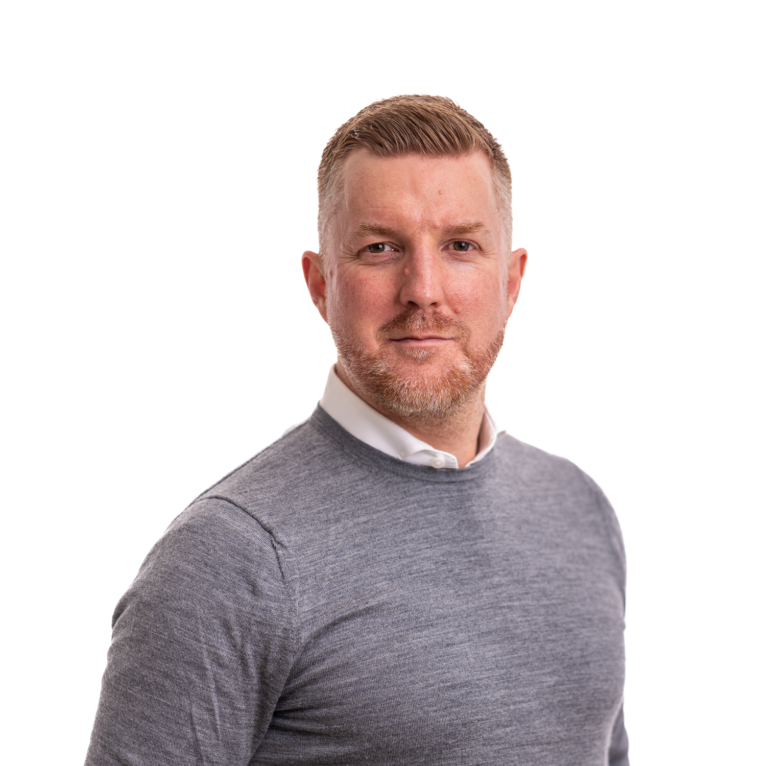 James Hyde
Investigator
Specialises in: Bullying & Harassment, HR & Complex Cases
James is a qualified and accredited workplace investigator, who specialises in conflict resolution within the workplace as well as all aspects of employee relations casework consultancy. He is a highly experienced former Director of Human Resources and Organisational Development for a national non-departmental public body, with over twenty years' experience in various senior HR & OD roles across different sectors. James is passionate about ensuring that workplace investigations are conducted in a thorough and reasonable way and always with a priority focus on upholding his key values of fairness, dignity, respect and humanity for all those involved in the process.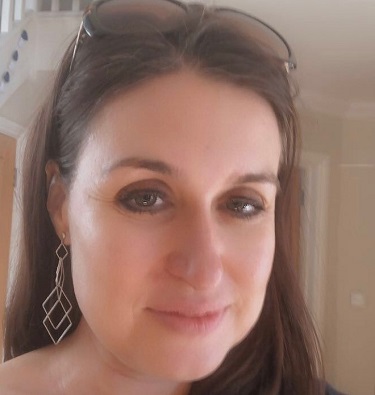 Amanda Orchard
Investigator
Specialises in: Bullying & Harassment, HR & Complex Cases
If you're looking to uncover bullying allegations – from harassment, discrimination and cyberbullying – Amanda Orchard is the investigator for you. A pragmatic and articulate decision-maker, Amanda retains the highest levels of confidentiality and sensitivity when investigating cases. No matter the intensity, complexity or time restrictions at play, she'll apply her analytical expertise to get to the bottom of each and every situation.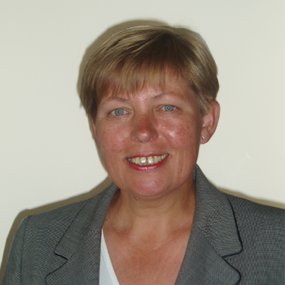 Elizabeth Nuckowska
Investigator
Specialises in: Bullying & Harassment, HR & EDI
There isn't a single area of HR that Elizabeth Nuckowska hasn't touched. With over 25 years experience spanning the public, private and not for profit sectors, Elizabeth brings a person-centred approach to her investigative work. The answer lies within us: she believes that every organisation has the solution to the issue they pose. And it seems the jury agrees, as Elizabeth has won numerous awards for her unique take on leadership and diversity.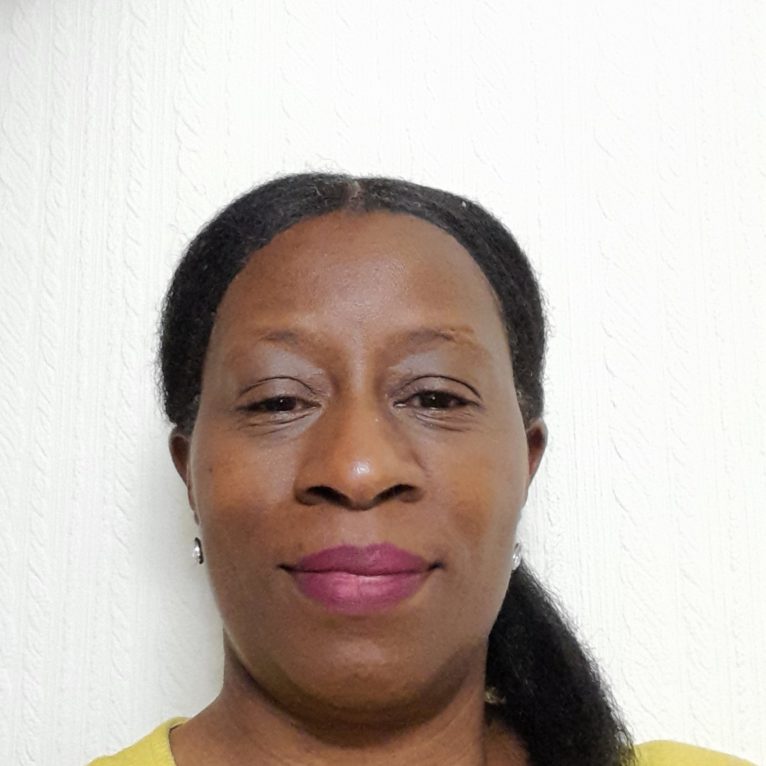 Veronica Leigh-Hanson
Investigator
Specialises in: Bullying & Harassment, HR & EDI
Veronica Leigh-Hanson has an innate ability to problem solve, deliver training solutions, and improve policies and procedures. So much so that her work has spanned the public, private, arts and culture, financial, and occupational health sectors. This experience and knowledge combined crowns Veronica as our reigning resident HR/OD expert, conducting investigations thoroughly and strategically by nature.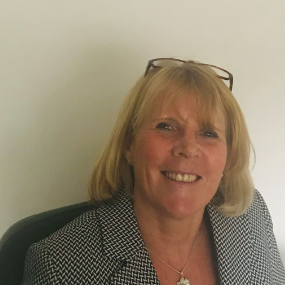 Tracy Stephenson
Investigator
Specialises in: Bullying & Harassment, HR, Professional Standards, Safeguarding & Serious Crime
As a former senior police officer, Tracy Stephenson is governed by a steadfast code of conduct. Honesty and empathy affirm her investigation of professional standards. Safeguarding guides her conduct of serious offences, involving racial discrimination, sexual harassment and bullying and harassment allegations. Inclusion drives Tracy's work in HR cases, from years of partnerships forged with diverse communities.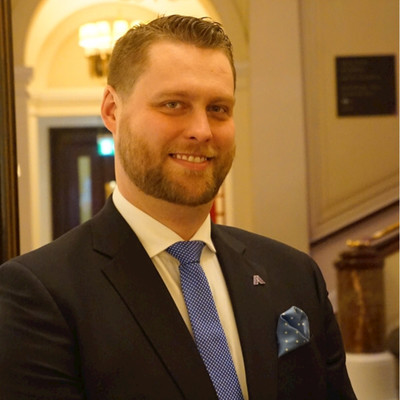 Thoralf Kretzschmar
Investigator
Specialises in: HR & Complex Cases
Thoralf Kretzschmar combines up to date HR knowledge with 15 years of senior leadership experience within the hospitality industry. He manages investigations with empathy and thoroughly establishes facts in disciplinaries, grievances and appeal hearings. Cases he worked on included bullying and harassment, defamation of character, theft, fraud, and performance and conduct. Thoralf is known for establishing great rapport with parties, putting them at ease. With Thoralf at the helm of an investigation a thorough and evidence-based investigation is guaranteed.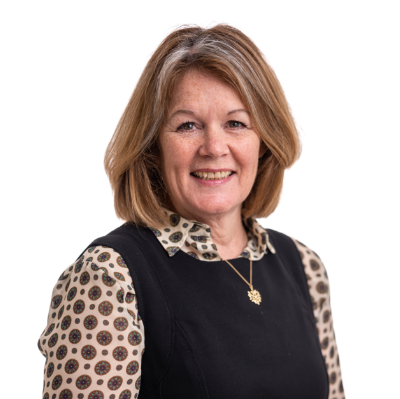 Sue Davies
Investigator
Specialises in: Bullying & Harassment, HR & Complex Cases
Sue Davies' personal mission is to reduce misery in the workplace. As former People Director she has been involved in all types of dispute resolution activity and she brings a sensitive and human touch to this. When investigating Sue gets the comprehensive and accurate evidence by reassuring the parties and creating a place of psychological safety for them. Sue pays meticulous attention to detail and fact finding and provides workable recommendations for the client to consider. Sue likes to work as quickly as possible, without compromising on quality and thoroughness, to reduce the distress that frequently accompanies an investigation.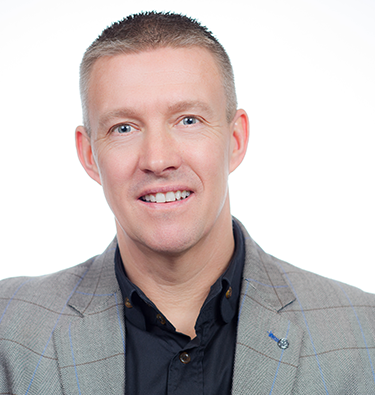 Stephen Hague
Investigator
Specialises in: HR & Serious Crime
Confident in collaboration, successful with stakeholders, and high performing in high pressure: Stephen Hague. With previous roles as both a senior manager and police officer, demanding objectives and serious complex cases are no stranger to Stephen. His expertise encompasses project management, risk mitigation, and negotiation – ensuring that excellence is delivered.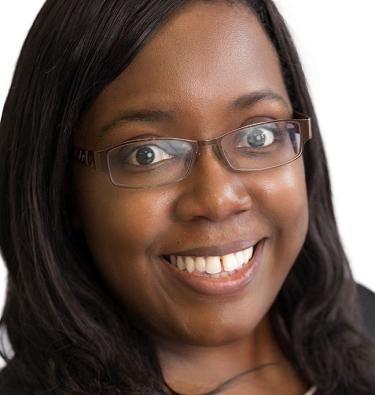 Shereen Robinson
Investigator
Specialises in: Bullying & Harassment, HR & EDI
Inclusion and investigation are a joint initiative for Shereen Robinson. From expertise and experience in Employee Relations and HR within the NHS, Shereen thrives when working on complex cases relating to matters of equality and diversity. Clients speak of her as always engaging, confidential, and knowledgeable. Shereen: the shaper of organisations from past into present.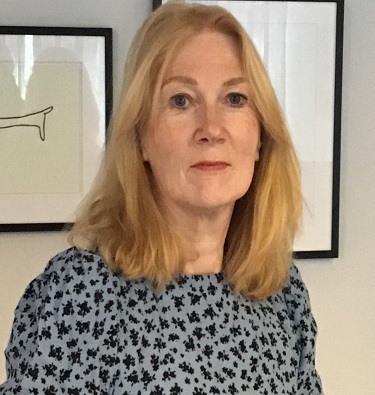 Rachael Stiddard
Investigator
Specialises in: Bullying & Harassment, HR, Safeguarding, Complex Cases, Serious Crime & Professional Standards
Before joining The Investigation Company, Rachael Stiddard was known as Detective Chief Inspector and Senior Investigating Officer with the Metropolitan Police Service. Leading on the most sensitive and complex of cases has resulted in her highly specialised interviewing of vulnerable witnesses and victims. Alongside police expertise, Rachael has led multi-agency investigations in Healthcare Trusts, the Care Quality Commission, and Local Authorities. Public protection and personal welfare are at the heart of each and every investigation for Rachael.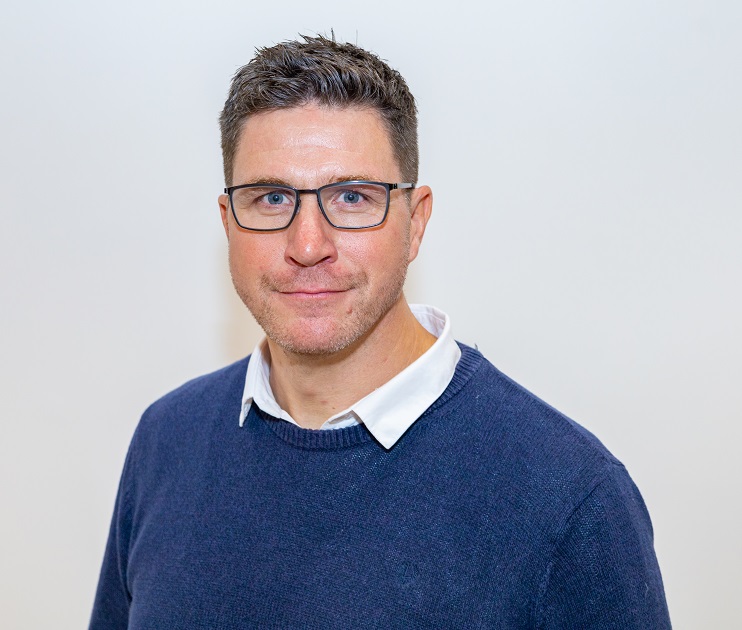 Nick Snaith
Investigator
Specialises in: Bullying & Harassment, HR, Serious Crime, Safeguarding & Complex Cases
Nick Snaith tackles organised crime in his sleep. Almost. With a career spearheading major investigations, national policing policies, best practice, security, capacity and capability building of law enforcement, Nick's word is law. European, Middle Eastern and African governments have worked exclusively with Nick to implement reforms within their police and security sectors. Under Nick's watchful eye, operations transform into profitable entities and challenging environments change to promote positive cultures through an analytical decision-making approach.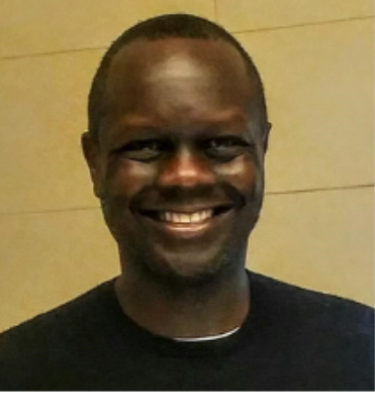 Nicholas Toko
Investigator
Specialises in: HR & EDI
Carl Jung once said "Everything that irritates us about others can lead us to an understanding of ourselves." Nicholas Toko similarly looks to the individual when conducting his investigation, drawing on Jungian concepts to provide insight into personality types and the dynamic between psyche and the workplace. Clearly, he's onto something. Nicholas has over 20 years of experience in HR, change management and transformation within both the private and public sectors, handling complex and sensitive cases with a human touch.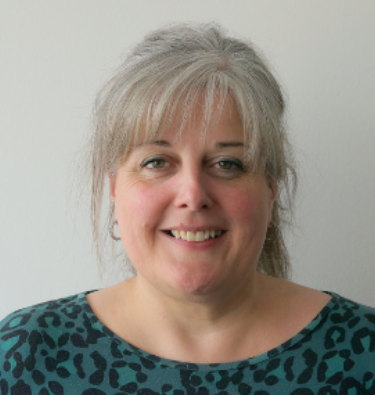 Karen Beardsell
Investigator
Specialises in: Bullying & Harassment, HR, EDI & Safeguarding
Equality, diversity and inclusion have been furthered along by the work of Karen Beardsell. From a Women's Leadership Programme at Stonewall, to CIPD's diversity roundtable, and steering the MIND Wellbeing Index in her 30-year career, Karen leads the way for greater openness and inclusivity in the workplace. A true modern icon for investigations and a progressive example for her clients to reflect.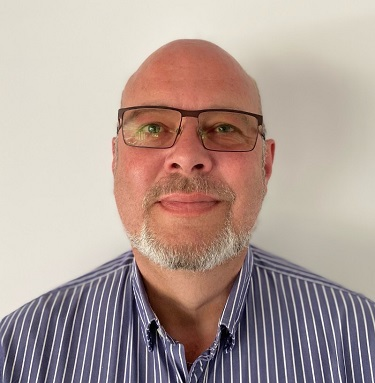 Dominic Human
Investigator
Specialises in: Bullying & Harassment, HR, Serious Crime & Complex Cases
The Ministry of Defence, Ministry of Justice and Home Office look to none other than Dominic Human to provide expert opinion and thorough investigation. In his lucrative career, Dominic was a former hostage and crisis negotiator, now passing on his wisdom through leadership and management training. These positions have led to his accreditation as a Criminal Justice and Policing lecturer, advanced investigative interviewer, and Restorative Justice practitioner, case supervisor, and trainer. Complex cases surrounding bullying and harassment, the Equality Act, gender, ethnicity, and age fill Dominic's portfolio, earning his rightful place as one of our most advanced investigators.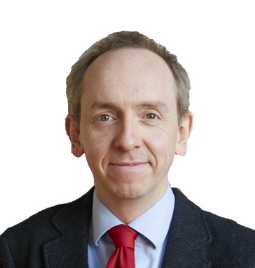 David Jackson
Investigator
Specialises in: Bullying & Harassment, HR, EDI, Complex Cases & Professional Standards
From the famed corridors of Whitehall and private offices of secretaries of state to the meeting rooms of The Investigation Company clients. A man of the public sector, David Jackson held executive and senior roles in the Civil Service, an NHS Foundation Trust, and Manchester Metropolitan University. His art of listening to people has been cultivated from these 20 years of HR experience, with clients noting that they felt "heard, understood, and respected".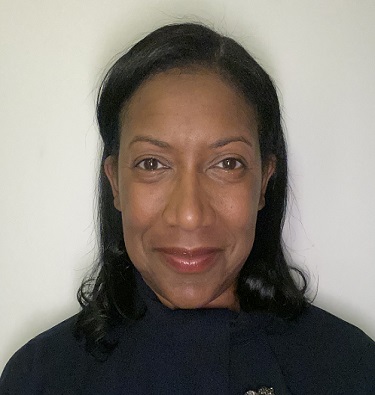 Cynthia Oddman-Howe
Investigator
Specialises in: HR & Legal
Sources praise Cynthia Oddman-Howe for her meticulous and measured approach to investigations. When dealing with challenging clients and complex cases, Cynthia looks to her strong ethics to stand as a beacon of calm. Prior to investigating, she worked as a strategic and operational HR leader in both UK and global corporations, establishing her firm peace of mind.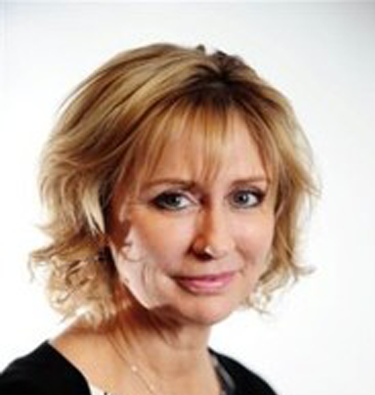 Carol Spencer
Investigator
Specialises in: Bullying & Harassment, HR, Complex Cases, EDI & Industrial Relations
Leadership finds Carol Spencer. Throughout her vast career, she has secured roles as Head of Industrial Relations, Head of Learning & Development and HR Director to name but a few. It's followed her to her role as investigator: Carol has led a national mediation team, singularly employed preventative strategies to workplace conflict, and managed industrial disputes in large, complex, and often volatile unionised environments. Putting longevity into leadership; investigating with strength, strategy, and success.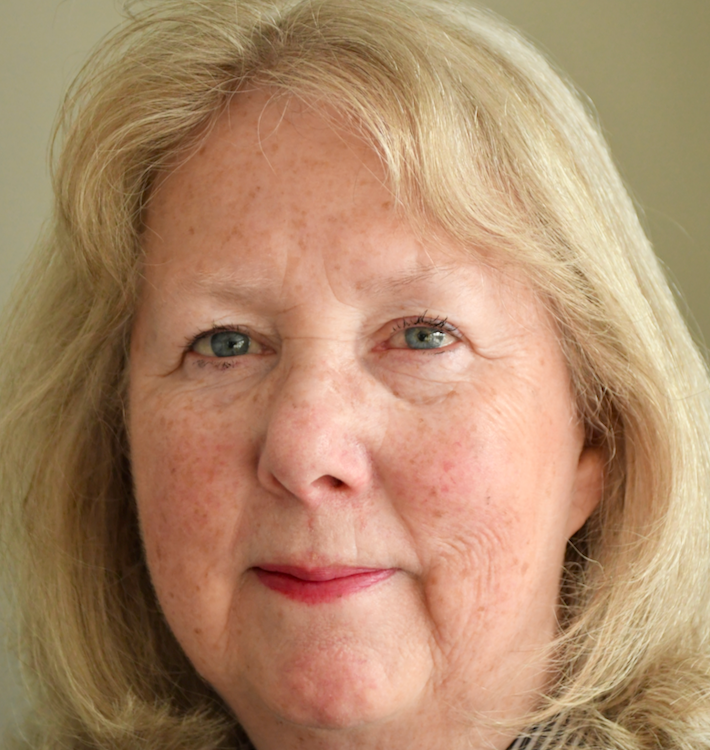 Andi Hargreaves
Investigator
Specialises in: Bullying & Harassment, HR, Safeguarding, Complex Cases & Industrial Relations
Andi Hargreaves is an emblem of resilient and restorative justice. Her partnerships are extensive, from the Civil Service and the NHS to the Foreign and Commonwealth Office and the House of Commons. She has investigated a plethora of cases involving fraud, bullying and harassment, racial, sexual and disability discrimination. Andi's core driver is to endeavour to support better working, living, and professional relationships in every organisational sector: public, commercial, not for profit – you name it, she's on it.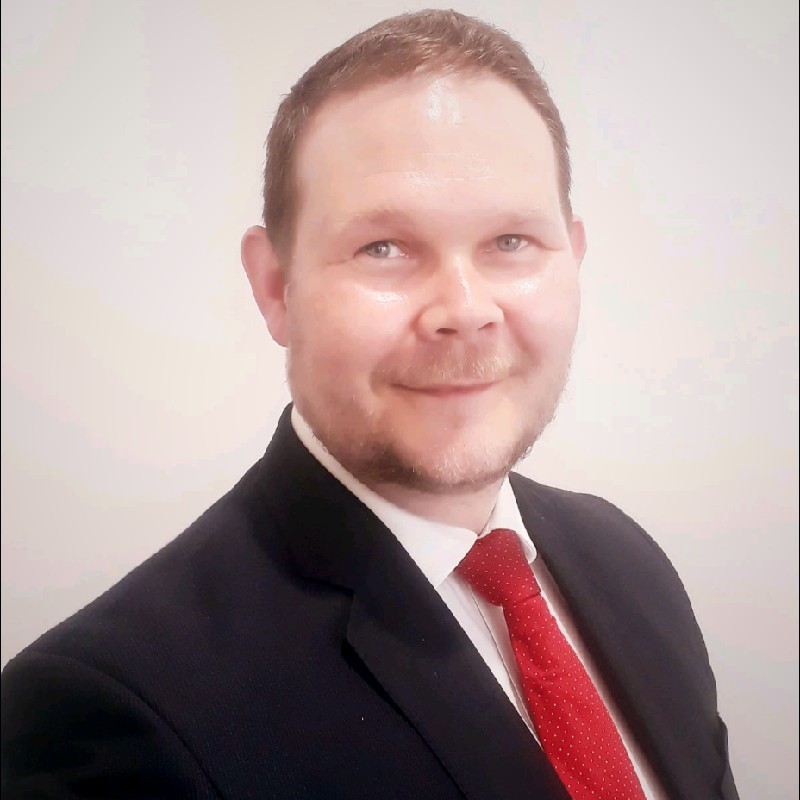 Alex Dunlop
Investigator
Specialises in: Bullying & Harassment, Legal, Fraud, Complex, Financial, Accounting, Regulatory & Complex Cases
Alex Dunlop LLB(Hons), PGDip, MCIArb is a veteran of investigations with expertise in commercial and workplace sectors. His experience spans fraud, money laundering, tax disputes, director and partnership disputes, breach of regulation or conduct, bullying, sexual harassment, racism, bias and unconscious bias, and whistle blowing. Safety and scrutiny are the holding pillars of Alex's investigations, providing space for difficult conversations and compiling comprehensive reports. He has both the tools and skills to investigate the most complex of cases.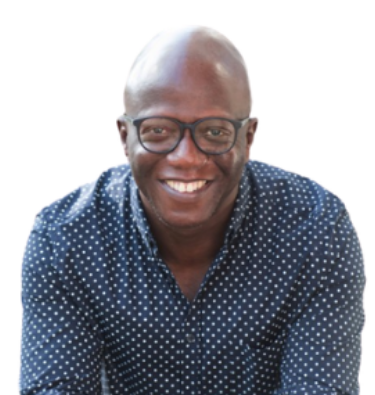 Ade Adeniji
Investigator
Specialises in: Bullying & Harassment, HR, EDI & Legal
Born in the UK to native Nigerian parents, Ade Adeniji weaves a lifetime of inner work and self-exploration into his work ethic and approach, culminating in 20 years of experience in HR and Equality, Diversity & Inclusion. In his investigative work, Ade spins definitive outcomes out of moments of uncertainty, guiding parties by his ethos of vulnerability, emotional exposure, and conscious courageous conversations. His investigations are the birthplace of innovation, creativity, and showing up in times of unease.