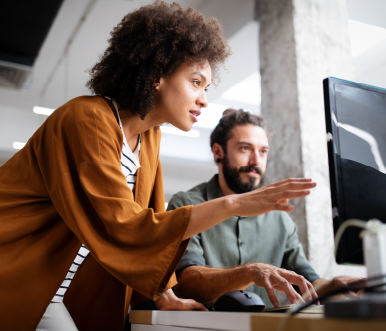 The current climate of remote working and social distancing has certainly thrown a number of challenges to organisations, and employees, across the globe. The reliance on technology has never been in such high demand and the likes of virtual platforms to maintain contact with colleagues located across vast distances, keeping some form of 'human' interaction.
From an investigator's perspective, I have seen many organisations delay their investigations because of the inability to conduct good old-fashioned face-to-face interviews with witnesses, complainants, and respondents.  The perception that, if the person being interviewed is not in front of you, you cannot possibly read someone, see body language and effectively engage in any form of relationship building of trust and respect to conduct an effective interview has driven these delays.  They are not helpful and only create a deeper culture of mistrust, caution, and a belief that the organisation does not take the complaint seriously.
I know, I was one of those investigators who had those perceptions. Until now.
As part of supporting organisations in investigations, I had to confront my own perceptions and, in all honesty, caution around using technology to investigate.
But, as any professional investigator would, I grabbed the challenge with both hands and drove forward through the mental obstacles to ensure that I was able to provide a quality investigation regardless.
And I changed my perception and I am now a strong, passionate, and vocal advocate of remote interviews in investigations for several reasons.
Conducting a remote interview provides a greater flexibility in conducting interviews and thereby speeding the investigation process. This provides benefits for the organisation, no more costly and damaging delays, benefits for the complainants, the pace at which the investigation takes place provides reassurances that the complaint is taken seriously, and the witnesses, no more toing and froing trying to get a suitable date around working shifts or flexible working.
But what about the investigator?
Well, I have developed a three-stage process from my own experiences that really capture how the professional investigator can utilise remote interviewing to conduct a fair, thorough, and comprehensive investigation.
Embrace: My reluctance had very little to do with how I would conduct the interview, as a professional investigator this is second nature. It was my comfort around using the technology and not looking as though I did not know what I was doing or appearing hesitant or, worse still, getting it all wrong.
I learnt that the key is to take the bull by the horns and get familiar with whatever platform I was going to be using. Navigate my way around it, familiarise myself with how to share documents, how to share my screen and even how to set the layout on how I would view the video image of the witness to help me feel more confident and comfortable.
Engage: Practice makes perfect. I ran dummy interviews, enlisting help of colleagues to make sure the functions I needed to use worked, and I knew how to work them. Sharing my screen, sharing documents, using the functionality to highlight areas to focus on in documents, all helped me prepare.
There are several platforms and so I familiarised myself with the most common and widely used platforms, as my experience has proven that most organisations will use at least one of the top five platforms.
Excel: The more I practiced, the more I learnt, the more comfortable I became. Feedback from colleagues on my practice runs helped me understand how I came across on screen and then use that to adapt and alter certain aspects.
In return, I learnt how to adapt and enhance certain aspects of the skills that all professional investigators have in conducting interviews. Learning how to read certain signals, background noise, eye movements, were just some of the skills I learnt to enhance for remote interviewing.
I recently conducted an investigation across the UK, France, Italy and Spain and was interviewing a witness in Italy. As we were going over their recollection, I observed they continually glanced downwards. On seeing this, I began to listen to the background noise and heard a rustling sound each time they diverted their eye contact with me.
I listened intently to their testimony and, the next time they glanced downwards, I said that if they had notes of the incident then if they shared them with me that would be really helpful and important.
They looked at me for a time, surprised, and said that they had made notes and that they could email them to me afterwards.
The results have been overwhelming. I have conducted investigations in incredible timescales, the interviews have run as effective, if not more effective, than face to face and I have not seen any detrimental impacts upon the outcomes.
In fact, I have found that witnesses have been more comfortable in their own environment and familiar surroundings. They have been more open, less concerned that they have been 'frog marched' to the office interview room, less concerned that work colleagues will see them or hear them and more open to sharing information and giving detailed information on what has happened or is happening.
Not least of the benefits, for the independent investigator, is the flexibility of conducting investigations across the world.  No timely and costly travelling, simply an invitation and you are conducting an interview with a witness in Europe, the Middle East, or the USA.
As we begin to progress through this 'new normal', I regularly hear that technology will subside and real human interaction will return and people are asking if remote working, and interviewing, are here to stay?
My answer is simple. Yes, it is.
Gary Rogers, Director of Investigation & Audit Services at The Investigation Company
You may also like to read