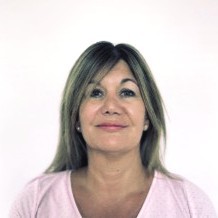 Suzanna Kemal
Investigator
Specialises in: HR investigations
With over 20 years' experience of in workplace investigations, Suzanna balances employee welfare and business outcomes with adherence to best practices, employment legislation, and company policy/custom and practice. Suzanna strives to ensure high ethical standards are maintained, people are listened to, evidence is thoroughly examined, and fairness and consistency are applied in a calm and pragmatic manner.
Suzanna is an experienced MCIPD qualified People & Culture Professional with demonstrated capabilities in Employee Relations, Business Partnering and Organisational Transformation. She's a warm, authentic and pragmatic person with the ability to quickly build strong working relationships based on mutual trust with colleagues at all levels across the globe.
Having successfully worked in large, complex, fast-paced, global, and commercially focused environments, Suzanna brings a strategic perspective to people topics.  Her credibility in the work she has done is driven by business understanding, employment law knowledge, inclusive ways of working, understanding of human behaviour in the workplace, and coaching style; all of which are utilised to provide guidance, practices, and solutions that work best for the organisation.