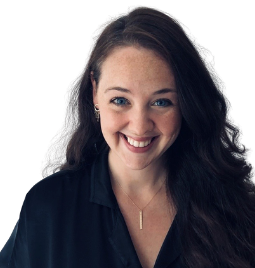 Harriette Wolff
Director of Investigation & Audit Services
Specialises in: HR, Complex case
The Wolff of investigation, Harriette leads with courage, determination, and care. Her background in Employee Relations has shaped her thoughtful approach to investigations. Supporting on complex and challenging HR issues with compassion, specialising in bullying, harassment, and discrimination, Harriette delivers a thorough service with these driving principles: objectivity and equality; kindness and consideration.
Harriette is a Chartered member of the Charted Institute of Personnel and Development (CIPD) with specialist areas in Employee Relations and Mediation. Her background lies in delivering HR advice to key stakeholders, ensuring business objectives are met but people's needs are placed at the forefront of such. She has led on countless complex and challenging workplace cases and holds experience in Employment Tribunals.
As the Head of Investigation Services for The Investigation Company, she provides daily support to our clients and Consultants, ensuring each Investigation is thorough, robust and objective. She is caring, supportive and compassionate in her work and will guide individuals through the toughest of situations.